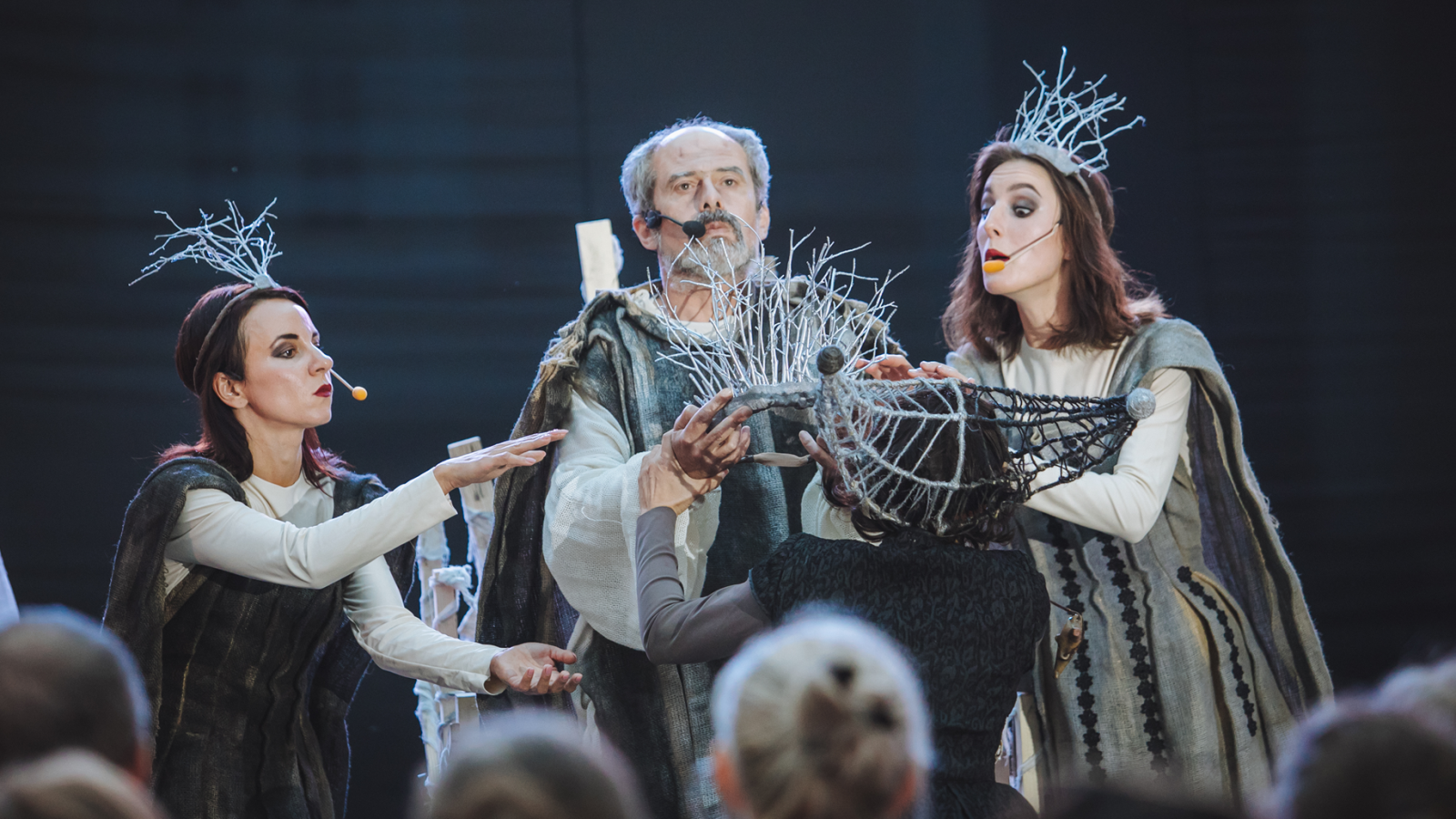 20 Travelling Docudays UA
King Lear: How We Loo­ked for Lo­ve Du­ring the War
In Ukrainian and Russian with Ukrainian and English subtitles.
In Ukrainian and Russian with Ukrainian and English subtitles.
On February 24, 2022, a full-scale Russian invasion of Ukraine began. Millions of Ukrainians were forced to flee their homes and save themselves from the horrors of the war. Many of them took refuge in the small western Ukrainian town of Uzhhorod in Transcarpathia, which borders four EU countries. Despite the occasional air attack sirens, Uzhhorod remains quite a comfortable and peaceful town.
At the same time, with the flow of displaced people, various community initiatives are emerging in the city to help those who have been forced to leave their homes and now find themselves in a different environment. As a rule, the migrants themselves take an active part in such activities. They work in canteens that feed other migrants for free, weave camouflage nets, entertain and educate children, and organise cultural events.
Vyacheslav Yehorov, a local activist who works with his wife to help displaced people and organises the children's leisure time, decides to realise his long-held dream of staging Shakespeare's King Lear. The actors in his theatre will be amateurs – displaced people.
Former teachers, artists, engineers, sales assistants, and housewives are adapting to the new conditions and getting used to the new realities. The theatre play helps them find themselves and their destiny in a new world where the war is happening, and the director finds an answer to the eternal question of what love is, and why this world should not perish.
Dmytro Hreshko, Yurii Hotra, Rostyslav Zabolotnyi, Mykhailo Pozheha
Volodymyr Tretiakov, Cinema Sound Production UA
20 Travelling Docudays UA
The 20 Docudays UA is travelling the country! See the films from the new Travelling Festival programme and tête-à-tête about seeing justice through cinema on DOCUSPACE.
More events in the programme