eng: live_page
Recorded conversation 30 March, 17:00
Film trou­ba­do­urs : Ar­chi­va­ti­on and Actu­ali­sa­ti­on of Ama­teur Films
Add to calendar
30.03.2021 17:00
30.03.2021 18:10
Europe/Kiev
Film troubadours: Archivation and Actualisation of Amateur Films
http://docuspace.org
15
Broadcast in English
Broadcast in English
Add to calendar
30.03.2021 17:00
30.03.2021 18:10
Europe/Kiev
Film troubadours: Archivation and Actualisation of Amateur Films
http://docuspace.org
15
Distancing, which has turned into the rule of quarantine life over the last year, has once again highlighted our vulnerabilities: the more globalised a particular sphere is, the more losses it experiences. Cancelled film festivals, closed cinemas, stalled filmmaking processes, and so on – the film industry all over the world has proved to be very fragile under these new circumstances. Instead, numerous particular practices have acquired new potential – for instance, vernacular or amateur cinema. Therefore, we've dedicated a special interactive programme of this year's Docudays UA to the amateur cinemas of two countries: Scotland, where 'unofficial' films have become a significant cultural phenomenon, comprising one of the world's largest amateur cinema archives; and Ukraine, where researchers' interest in home movies has been growing for the last few years. For each of the selected short films, we've created interactive subtitles featuring expert commentaries from a number of invited researchers that will deepen the understanding of every film and its context.
Why is vernacular cinema valuable? Who is in charge of collecting amateur films? How can we watch amateur movies? This is what the authors of the Film Troubadours: Scotland and Ukraine programme will discuss.
The event has been organised with the support of the British Council in Ukraine and in cooperation with the Centre for Urban History of East Central Europe.
Participants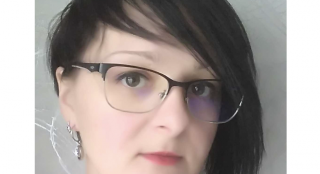 Yuliia Kovalenko
moderator, Docudays UA programmer, film critic and PhD in Cultural Studies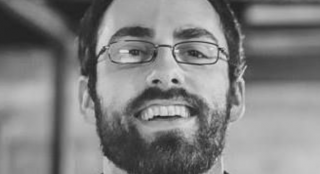 Graeme Spurr
author of expert commentaries for the Scottish collection's interactive subtitles, and professor at the London College of Fashion at the London University of the Arts
His research has previously examined media shifts in UK amateur cinematography after 1965, exploring the widespread migration of practitioners to video, or 'magnetic' formats. His historical discussion of the first UK amateur video competition has been published by Indiana University Press in early 2021 as part of an edited collection on global amateur filmmaking.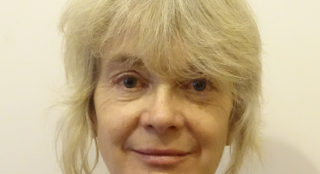 Heather Norris Nicholson
holds honorary research positions at the University of Huddersfield and at Manchester Metropolitan University
Heather Norris Nicholson has encouraged archival, scholarly and popular interest in amateur film for decades through her writing, teaching and community outreach. Her own inter-disciplinary research has focused upon the amateur creativity of British mean and women filmmakers. She has examined the historical development of Britain's cinecamera-using culture and the specialist hobby press, as well as the production, circulation, interpretation and significance of people's cine-stories in varied settings. Stories, aesthetics, visual memories relationship to place and shifting meanings as images are re-encountered beyond their original context are some of the recurring themes traceable over this evolving body of work.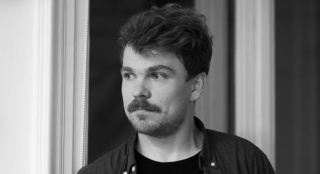 Oleksandr Makhanets
historian, archivist, curator of exhibitions, and head of the Urban Media Archive at the Centre for Urban History
He graduated from the HumanitiesFaculty of the UCU with a master's degree in history. Since 2015, he has been working on the Urban Media Archive project at the Centre for Urban History, developing and preserving its visual and audio-visual collections. Curator of the [unarchiving] program, which is designed to promote archival heritage to the general public in non-academic forms and formats. Since 2016, he has been the founder and curator of the International Home Movie Day in Lviv. Oleksandr has also been collaborating with the Wiz-Art Film Festival since 2016, and in 2019–2020 he was the festival's programme coordinator. In 2019, he started his current research project on the history of film amateurs' practices in Ukraine in the second half of the 20th century.
Join the comments during the Facebook and YouTube stream! Ask the speakers questions and get answers.
DOCU/CLASS programme event
The programme includes creative conversations with filmmakers, film critics, curators and researchers. They will share their experiences and approaches to editing in creative documentary filmmaking, talk about the phenomenon of vernacular cinema, about how storytelling can create a platform for dialogue, and how documentaries can become a sociopolitical tool.